Best Charter Schools in Charlotte NC & Suburbs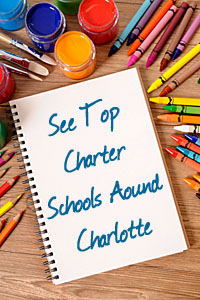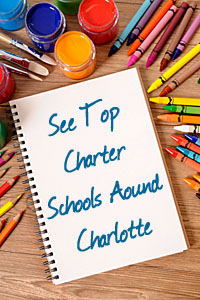 The greater Charlotte metro area does not have many charter schools relative to the number of public and private schools. Recently the North Carolina state legislature eliminated the 100-school cap on charter schools that may operate in the state. So in years to come, we can likely expect more growth in the number of charter schools in Charlotte and its suburbs.
North Carolina Charter schools are funded through taxpayer revenue. Typically charter school enrollment is open to children outside of the town and county in which the school is located. At many schools, admission is decided by a lottery.
Below are rankings of some of the top charter schools for various grade levels. You can click on a specific school for more information on test scores, student data and more:
Top Charter Schools - Charlotte NC & Suburbs
Best Charlotte Area Charter Schools
Because educational philosophies can differ greatly from one charter school to the next, further investigation should be undertaken to determine which charters schools in Charlotte and surrounding towns would be best for your child.
---