Best School Districts in the Charlotte, NC Area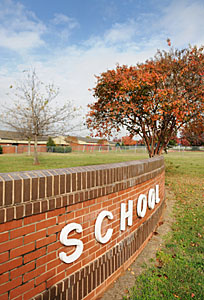 Below is our ranking of the best public school systems in Charlotte and its North Carolina suburbs.
The rankings below are based on multiple measures of various Charlotte-area public school districts. Those measures include: end-of-grade test scores, end-of-course test scores, high school SAT scores and high school graduation rates of the districts. Reading and math end-of-grade test score percentages were included below for the sake of providing our site visitors with a simple snapshot of two key district indicators. However, please keep in mind that other measures were used in creating these rankings – i.e., SAT scores, graduation rates and end-of-course scores.
Please note that charter schools are not part of public county or city school districts, and normally draw students from multiple counties. Each charter school is independently run. In the rating below we've mixed the charter schools into a composite "system" for the sake of comparison of these schools with traditional school systems. However, one should keep in mind that each charter school is run independently and the educational outcomes can vary greatly from one charter school to the next.
Rank
School System
Location
Grades 3-8: % at or Above Grade Level
Reading
Math
1
Mooresville City Schools
Iredell County, NC
84%
93%
2
Union County Public Schools
Union County, NC
82%
91%
3
Charter Schools (no school system)
Various Counties
77%
87%
4
Lincoln County Schools
Lincoln County, NC
77%
88%
5
Catawba County Schools
Catawba County, NC
75%
87%
6
Iredell-Statesville Schools
Iredell County, NC
74%
84%
7
Newton Conover City Schools
Catawba County, NC
72%
87%
8
Cabarrus County Schools
Cabarrus County, NC
74%
84%
9
Stanly County Schools
Stanly County, NC
75%
87%
10
Charlotte-Mecklenburg Schools
Mecklenburg County, NC
71%
83%
11
Hickory City Schools
Catawba County, NC
71%
81%
12
Gaston County Schools
Gaston County, NC
69%
80%
13
Rowan-Salisbury Schools
Rowan County, NC
63%
75%
14
Kannapolis City Schools
Cabarrus County, NC
64%
80%